December 19, 2020
6 Reasons Why a Blue Zone Diet Could Be the Best for Doctors
What if I told you there is a recipe for longevity? I'm not kidding, there is literally an entire diet and lifestyle adopted in different places around the world, preserving and guaranteeing a long, happy, and above all healthy life.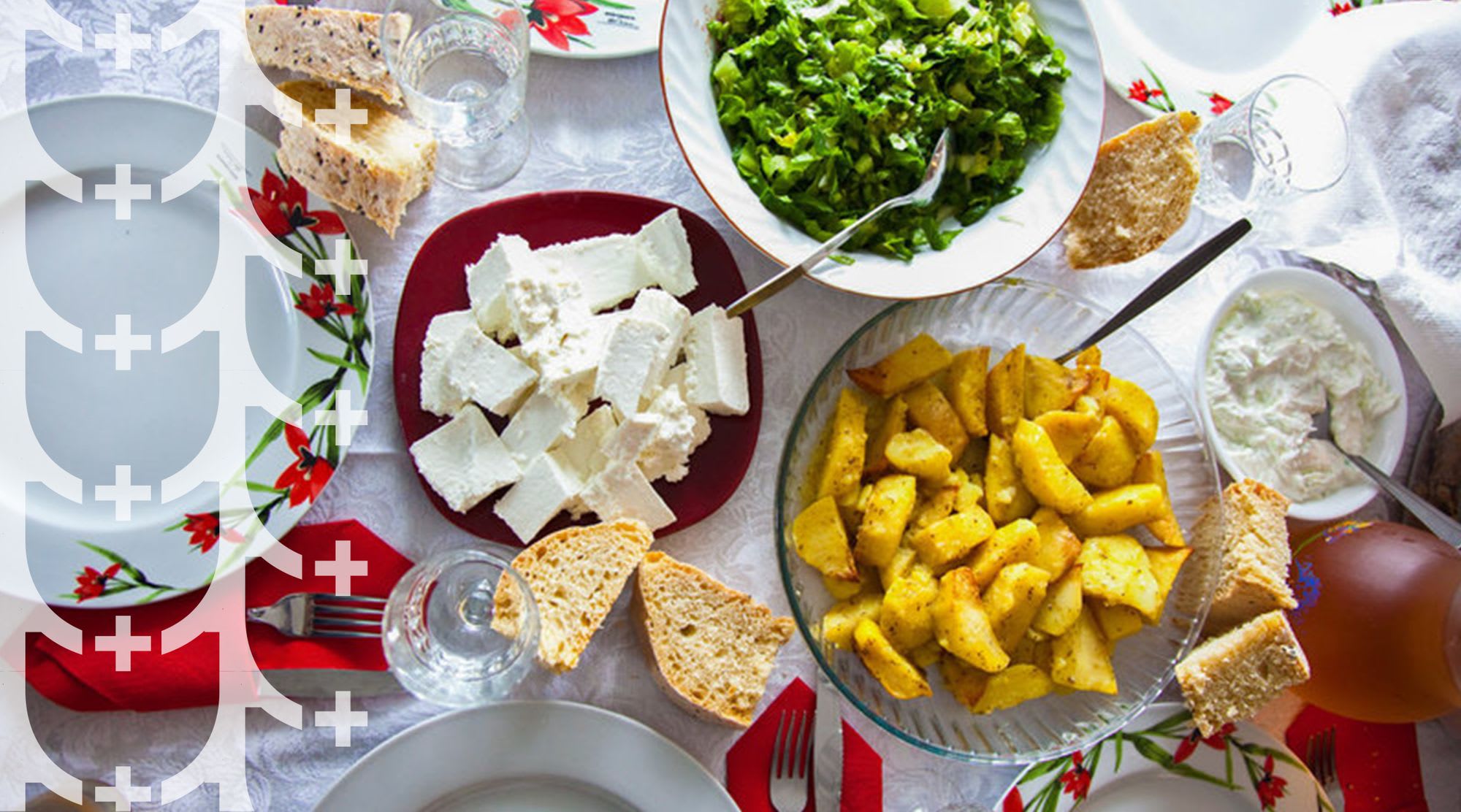 I want you to imagine yourself at the hospital, paying your dues. In your breaks, no one cares about eating non-processed food or checking what's on the table of nutrients... Powering through a 12-hour shift, you just want what is available and what would just do the job. Being a doctor is tough, the last thing you want is the stress of sticking to a diet.
But what if I told you there is a recipe for longevity? I'm not kidding, there is literally an entire diet and lifestyle adopted in different places around the world, preserving and guaranteeing a long, happy, and above all healthy life. What is the Blue Zone diet? The first time the term surfaced was in a November 2005 issue of National Geographic cover story "The Secrets of a Long Life". The article goes on to reveal five "Blue Zones" on the planet, Okinawa (Japan); Sardinia (Italy); Nicoya (Costa Rica); Icaria (Greece); and among the Seventh-day Adventists in Loma Linda, California. The Blue Zones were identified based on evidence showing why these populations live healthier and longer lives than others.
The Blue Zone diet is a very flexible one; it just gives you a few periodical rules and you can shape it as you like. The Blue Zone diet is predominantly plant-based. So between 95 and 100% of the three daily meals is seasonal and came from the ground. The food is usually raw or minimally processed and it usually consists of one cup or a half of beans every day. And that's where they get their plant-based protein from and fiber as well. Like any other diet you have to drink seven glasses per day.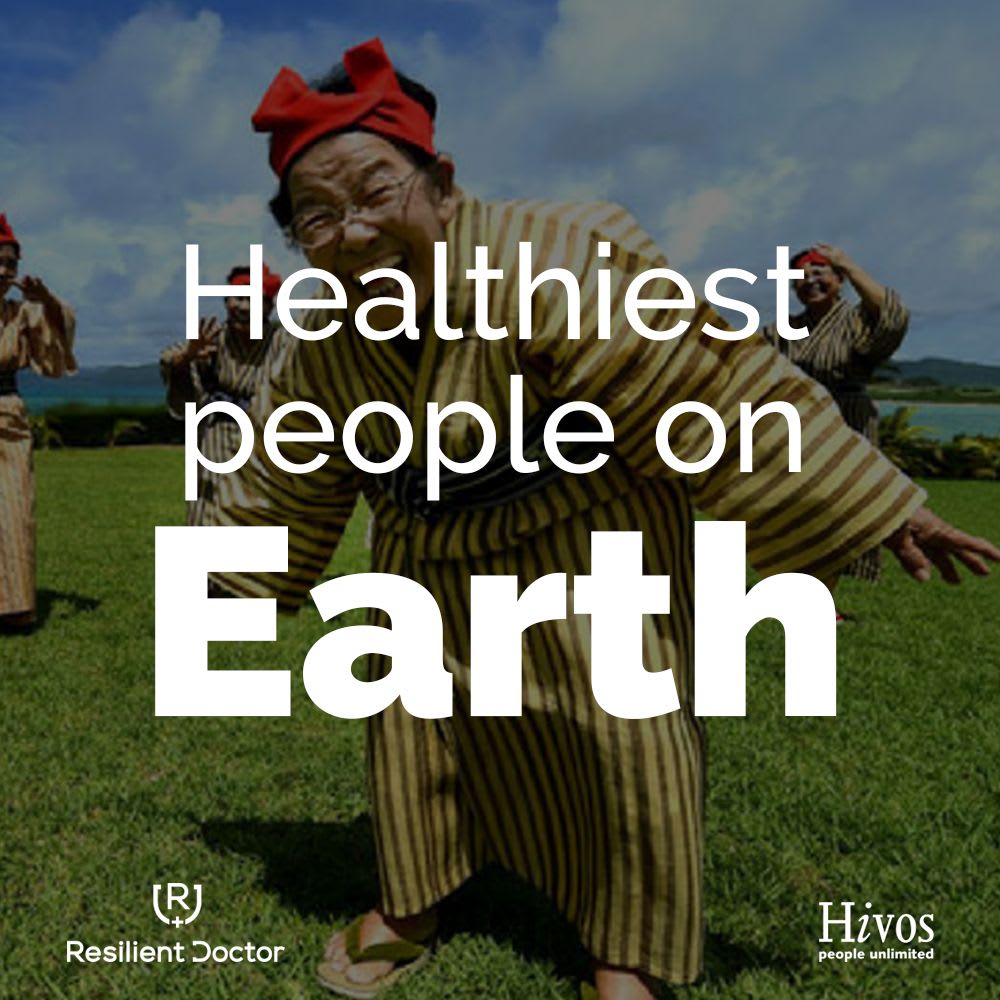 But why do we believe that the Blue Zone diet is ideal for doctors? We have broken it down for you in the following evidence-based findings.
1) No need to be a chef
A processed food is a food item that has had a series of mechanical or chemical operations performed on it to change or preserve it. They typically come in a box or bag and contain more than one item on the list of ingredients. The Blue Zone folk minimize their use of processed food.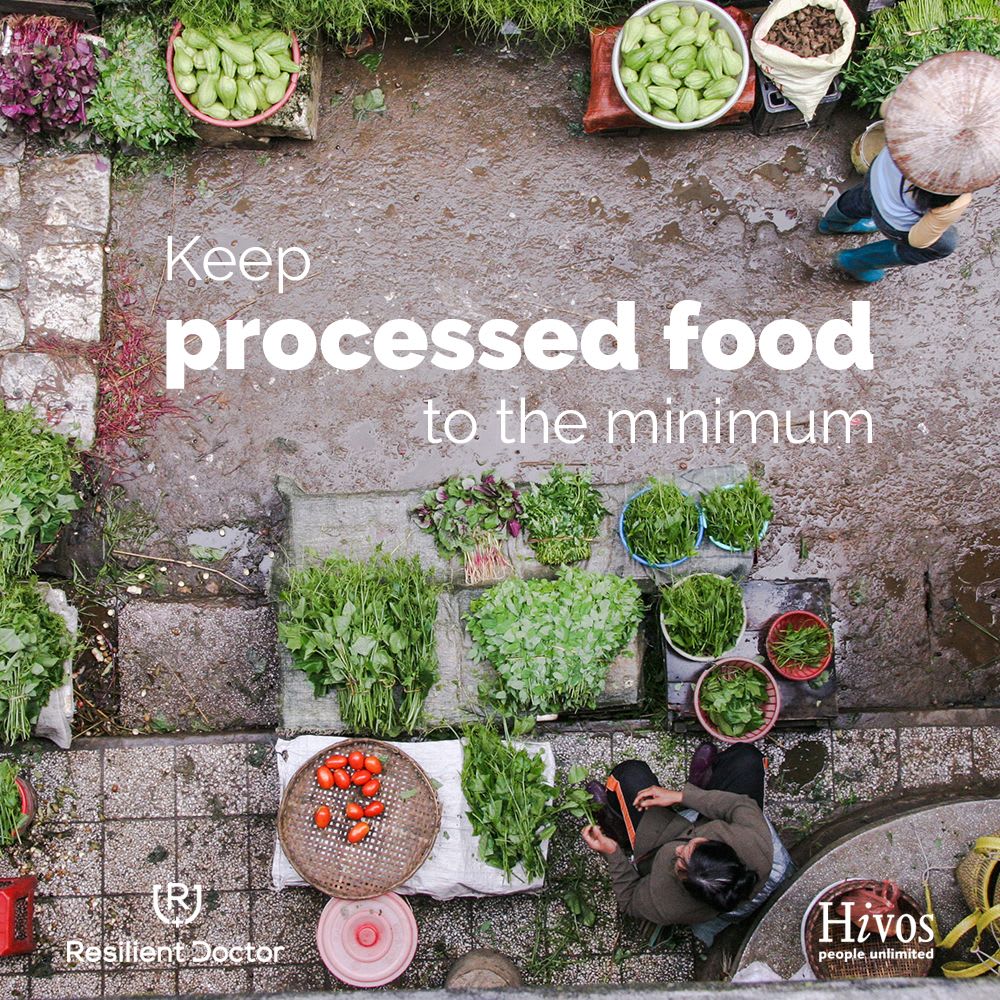 The Blue Zone diet won't require you to have extensive experience with the stove or the oven. Just buy your food whole, anything grown from the ground. If it looks like it's just been plucked you're good. Wash it with vinegar and baking powder and maybe garnish it with some salt and pepper et voila, you have a lunch box.
2) Cheap as Chips
No, you won't be eating chips in this diet.
Since food on the Blue Zone diet is usually unprocessed, you are likely to find cheaper options. Try refraining from going to hypermarkets with overpriced wrapped snacks, vegetables and fruits. Instead, try the local farmer's market where the products are more fresh and organic and paradoxically, cheaper.
3) Save Your Time for Patients
The last thing you need as a doctor spending most of your time at shifts is wasting more time in the kitchen meal-prepping. That's what ends you up depending on junk food to satiate your hunger. Trading your health for time is never a good idea, but the Blue Zone folk have coincidentally found a good compromise to balance out both factors.
Because most of the food you'll be consuming in this diet is whole and unprocessed, your food will be much easier and take little time to prepare. You won't need to allocate much time to spend in the kitchen before you head off to your shift.

4) Less Back Pain
The Blue Zone diet is very understanding to doctors' pains, mostly those related to the back. There's a variety of food on the Blue Zone diet that can alleviate back pain. People living in Okinawa, Japan, for example eat a maximum of 3 ounces of fish three times a week. Tuna and salmon have some nutrients that can help you keep inflammation at bay. Other foods that relieve back pain include carrots, sweet potatoes, olive oil and green tea.  As you know, unlike painkillers, you are less likely to abuse the aforementioned food items.
FOOD FOR LESS BACK PAIN:
TUNA
SALMON
CARROTS
SWEET POTATOES
OLIVE OIL
GREEN TEA

5) Better Cholesterol

The Blue Zone diet encourages you to lower your cholesterol levels, and there are many food options for that. Oats, barley, and other whole grains are all things you can have for breakfast that reduces cholesterol levels. Research shows that half to one cup of beans per day also reduces cholesterol levels, as per the Blue Zone folk. If you're a fan of eggplants and okra, then I have good news for you, as long as you cook them in vegetable oils… Eating a handful or two of nuts every day is also good for your cholesterol levels.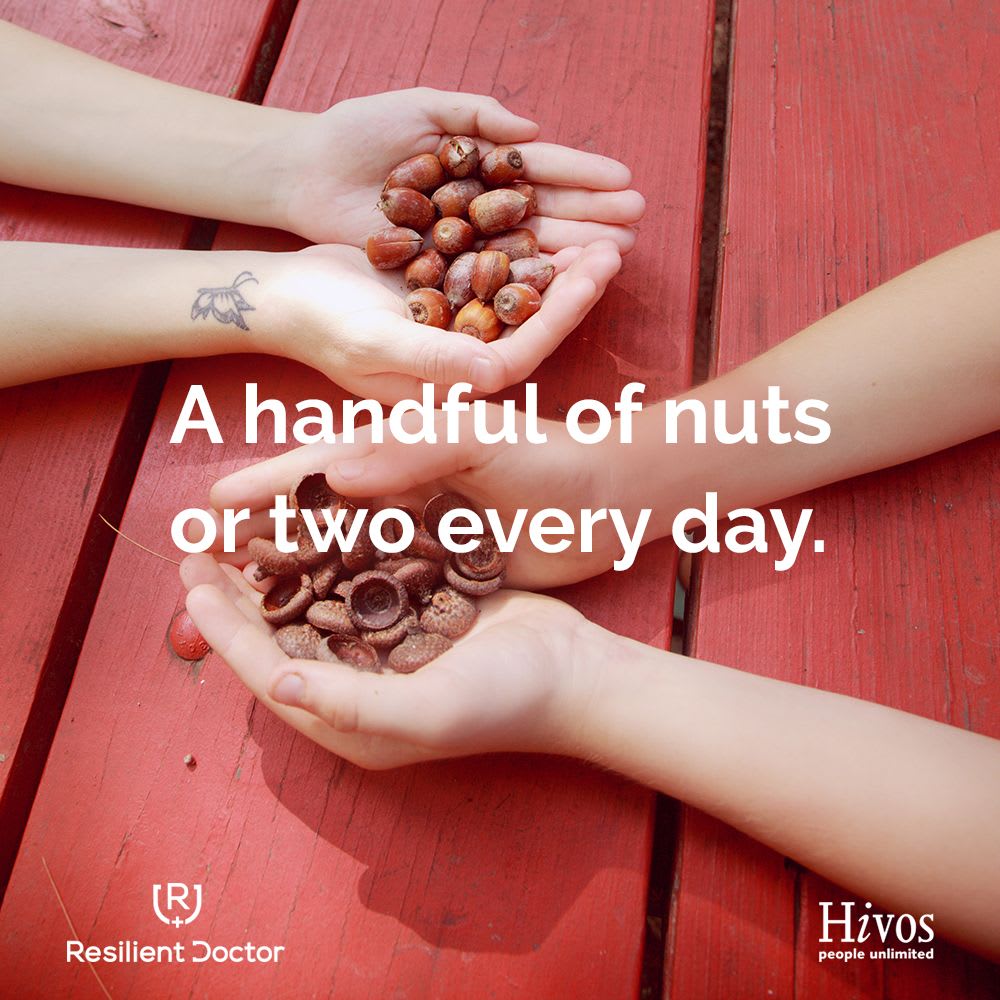 FOOD FOR BETTER CHOLESTEROL LEVELS:
NUTS
OATS, BARLEY, OTHER WHOLE GRAINS
BEANS
EGGPLANTS
OKRA
VEGETABLE OILS
NUTS
APPLES
GRAPES
STRAWBERRIES
CITRUS FRUITS

6) Reclaim your Energy

Beans, including fava, black, soy, and lentils, are the cornerstone of most Blue Zone diets. From half to 1 cup of beans is the daily dose of the healthiest people on Earth. That's where the Blue Zone dwellers get their protein and fiber from. Next time you're preparing for your shift, mix some red beans in your salad or maybe some chickpeas.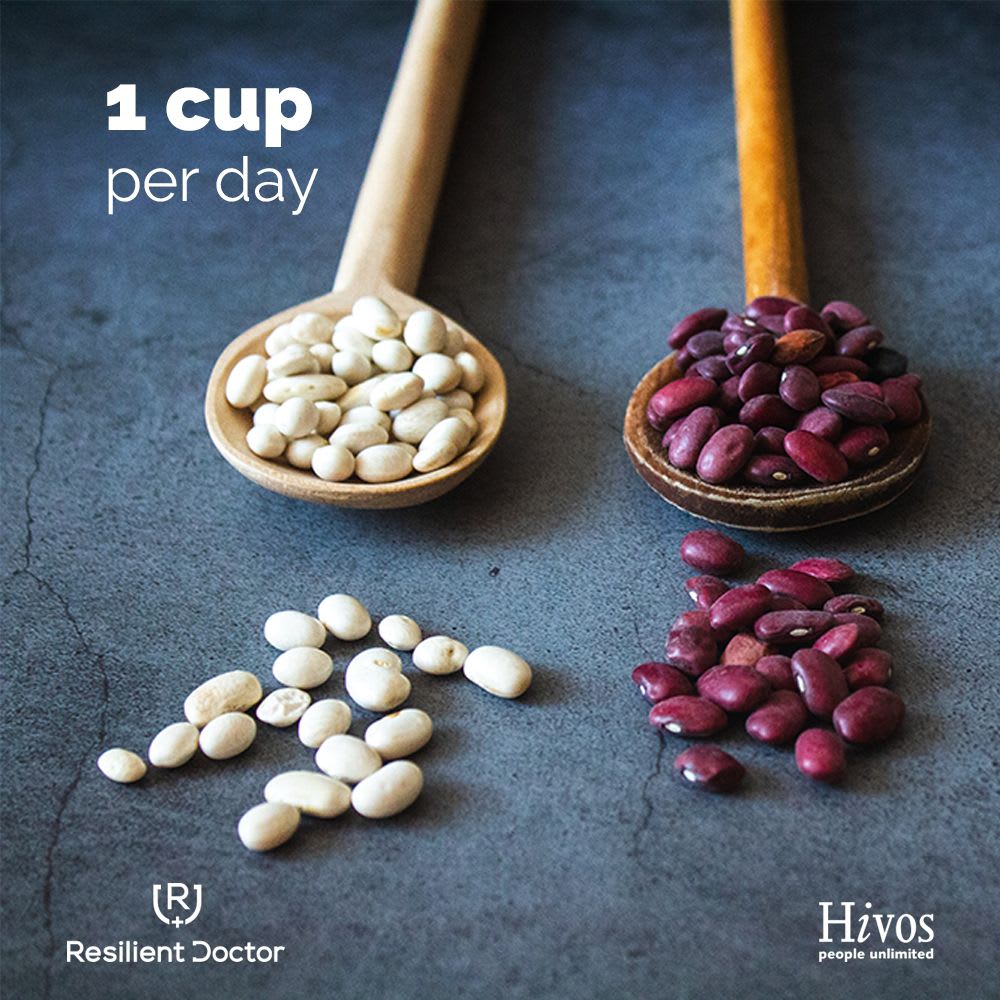 FOOD FOR ENERGY:
FAVA BEANS
BLACK BEANS
RED BEANS
SOY
LENTILS
Before you head out, let me tell you a bit about Resilient Doctor. It's a holistic program, for doctors, by doctors. We're a bunch of health advocates working against physician burnout. The coaching program is divided into several modules. This month our participants are passing through the nutrition module, attending webinars, getting coached, and taking part in challenges. For more information, sign up to our newsletter here.