April 10, 2020
Designing a COVID-19 Response App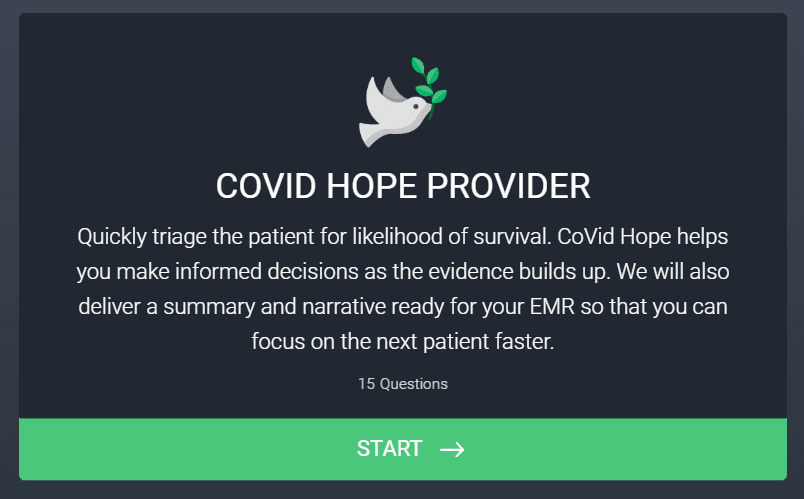 As the COVID-19 response continues to evolve, an increasing number of digital assets and resources are becoming available.  These assets range from those tracking data across the US such as the COVID Tracking Project, to world-wide case tracking visuals and news such as Bing COVID-19 Tracker, and basic screening tools such as Apple's COVID-19 Screening Tool.  
We are also finding opportunities for collaboration and synergies from grass-roots efforts such as ours, including many that are geared towards providing direct assistance to providers.  We mentioned in our previous post that we are focusing our efforts on connecting directly with physicians to develop a Questionnaire and Care Pathway to provide an objective evaluation of patients across the board. Check it out if you missed it here
Our questionnaire is designed to guide decisions around the severity of COVID-19 cases and to track clinical decisions and outcomes.
Current Development
We are following a user-centric approach to designing our product to ensure we don't lose sight of changing needs and priorities of our users and stakeholders.  This approach is described by the UX Collective.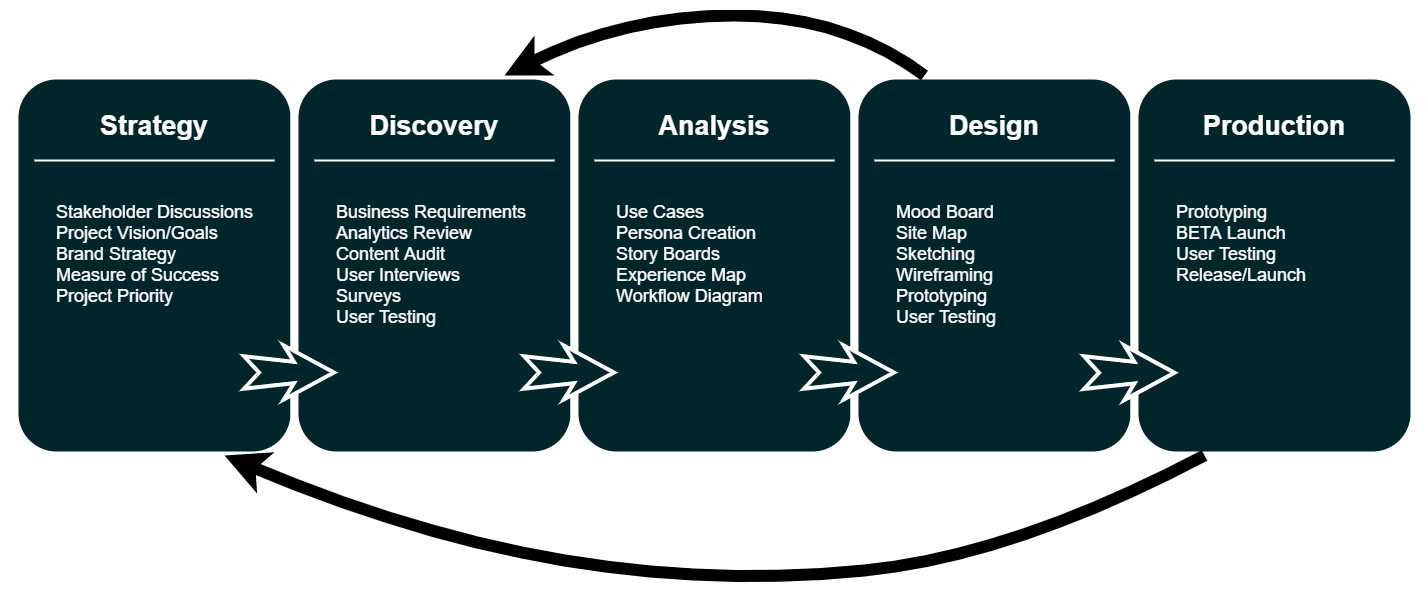 We are  at the Design phase of the life-cycle, getting the initial flow into the hands of practitioners and collecting user testing.  We are focusing on the following four features:
Guidance
Practitioners, whether they are seasoned front-line doctors or telemedicine public health staff need consistent, objective information to make decisions, especially when data and guidance is ever-evolving.  In the previous post we showed the wire-framing in the form of a flowchart and have moved this to the prototyping stage.
Condition Severity and Risk
There is a lot of information that goes into a decision of how bad a condition is and how much care a patient may need.  Processing this information in an objective, consistent way across the spectrum can be hard on practitioners.  Our application combines the latest data and recommendations into an algorithm that will provide back objective numbers to baseline and guide care paths.
Course of Action
Capturing the current decision/outcome/course of action is important to understand how practitioners are making decisions based on the guidance they are seeing and to know how to engage with a patient, especially in the case of home care and follow-ups.
Interoperability
In order to ease the documentation burden on practitioners, data collection needs to be shared among all their workflows and applications.  We are accomplishing this by using the latest HL7 FHIR (Fast Healthcare Interoperability Resource) standard.  We are engaging with the FHIRBall COVID-19 efforts to try to bring a fully FHIR-compliant, open source app online with best practices.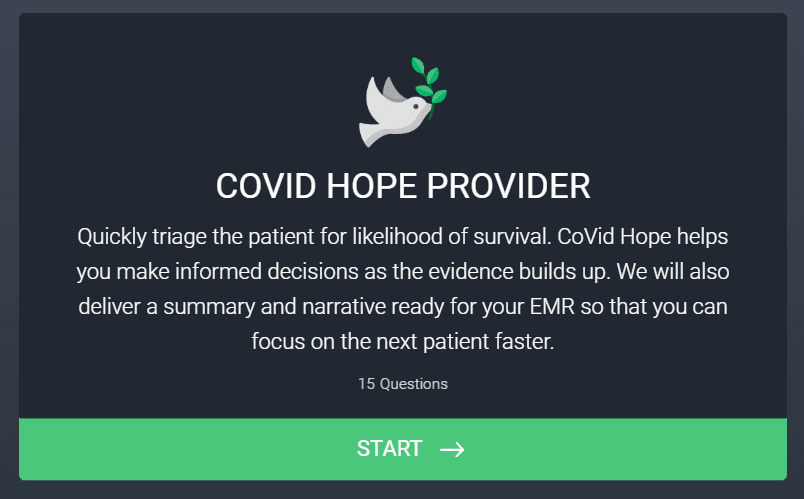 Capabilities Roadmap
Even as we build the first version of our questionnaire, we are tapped into the industry prioritizing features that are becoming increasingly important in a time of crisis.  This includes the ability to more effectively administer telemedicine, manage patient outreach and follow-up, and reduce documentation burden for practitioners.
How do these align to your interests and needs?
---
Interested in joining the conversation? Drop us an email at omar@asha.health with your background and interest.