November 8, 2020
Over 40% of Doctors Are Victims of Burnout and Depression; Who's to Blame?
What is the difference between burnout and depression? Can one preempt either?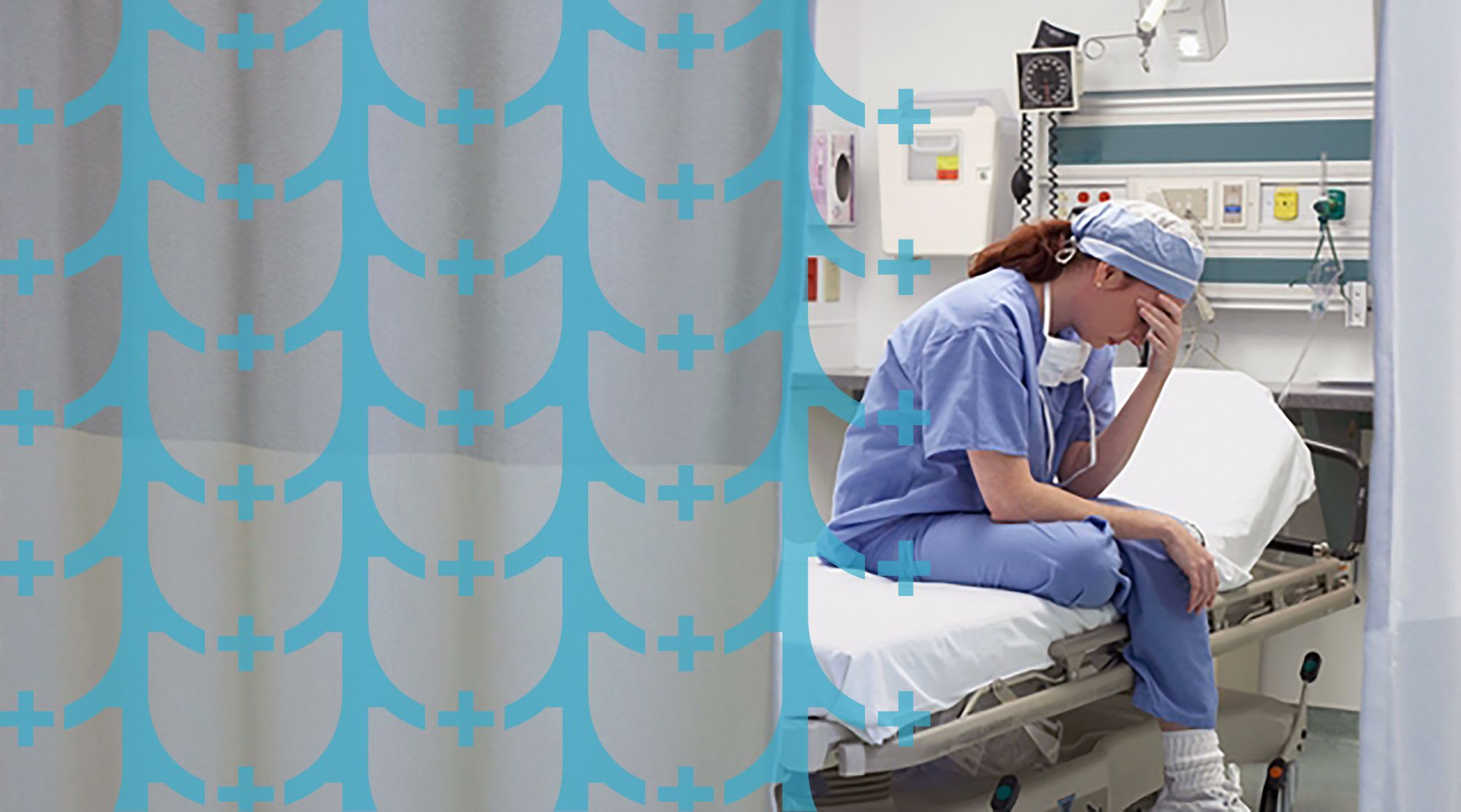 She wakes up at 7 AM, turns on the kettle to make some instant hot chocolate. It's probably the only time she's left alone to catch her breath before a long day ahead between her day job, at the university's psychiatry clinic and her afternoon job, at her private clinic. "If there's anything that keeps me going, it would be my mug of hot chocolate before getting ready for work," says Mayar, a Cairo-based psychiatrist, who - while treating patients from burnout - is getting burnt out herself.
Burnout is a long-term stress reaction marked by emotional exhaustion, depersonalization, and a lack of purpose and sense of personal accomplishment. Packed work days, demanding pace, time pressures, and emotional intensity can put physicians and other clinicians at high risk for burnout. Physician burnout has been classified as a psychological syndrome that Harvard calls "public health crisis"  that can be expressed as a prolonged response to due chronic occupational stressors.
Depression, on the other hand is a psychiatric disorder with signs, symptoms, and effective treatments. As Frank Ninivaggi puts it, burnout and depression are non-identical twins. While depression is a medical disorder, burnout isn't. Causes of depression are combinations of genetic, familial, and environmental triggers, not just the stress that is key to burnout. Clinical depression is pervasive in all areas of one's life, not just the workplace. Treatments involve psychotropic medications and psychosocial and behavioral therapies. It is important to know the difference.
Know Your Facts
In the process of facing COVID-19 in hospitals of the world in 2020, physician burnout and depression has been very prevalent. Medscape conducted a survey on more than 7,500 doctors from around the world,  almost 5,000 of whom practice in the U.S. 64% of those practicing in the U.S. said the pandemic had intensified their sense of burnout. About half said they had personally treated patients with COVID-19.
According to the Medical Economics 2020 Physician Burnout Survey, 65% of physicians indicated that the COVID-19 pandemic has increased their feelings of burnout. A big contributing factor to burnout in any profession is a lost sense of autonomy, and 32% of the doctors surveyed indicated that COVID-19 had contributed to a general feeling of helplessness. Physicians were already dealing with insurance companies about courses of treatment for patients prior to COVID-19, as well as being pressured to see more patients either by administrators or just to keep their practice open. The pandemic has added another layer.
"Many doctors had to sign a contract that said they could be deployed anywhere, sort of like they were in the army," says Gabe Charbonneau, M.D., a family doctor in Stevensville, Montana. Doctors from many specialties in hot spots suddenly found themselves reassigned to the emergency department, treating patients with conditions they hadn't seen since medical school. "You don't really have a choice other than to not have a job, and that's a big hit to your autonomy," Charbonneau adds.
Other than these physician's right to peace of mind, they are twice as likely to commit a serious medical error, violating the patient's right to adequate healthcare. If left unaddressed, burnout will further erode the mental health of doctors and radically undermine patient care; which exactly what inspires health activism and brings about wellness programs like Resilient Doctor.
According to a US study published in the Annals of Internal Medicine recently, it is estimated that burnout costs $4.6 billion with an average of $7,600 per employed physician each year. Moreover, burnout of the working staff can result in the premature departure from their jobs, creating a high administrative cost of lost quality, recruitment, replacement of trained health workers and decreased productivity. This cost can be between 50,000 to $1 million. Obviously, healthcare is the one sector that cannot afford turnover.
Who's the Culprit?
The advent of electronic health records (EHRs) and computerized physician order entry (CPOE) have shown correlation with less physician satisfaction with the time spent on busy clerical work and increased risk of exhaustion.
In this story, it's not about one bad guy - it's about several. And those who want to disassociate themselves from the culprits of physician burnout will have to take a stand and act up on their shortcomings. There's no other way.
If you claim to be a progressive health administrator or hospital manager, drop me an e-mail and I can help clear your name. ;)